VR Headset Control Camera
I decided I wanted a "remote vision" kind of project after seeing the new VR goggle products hitting the market.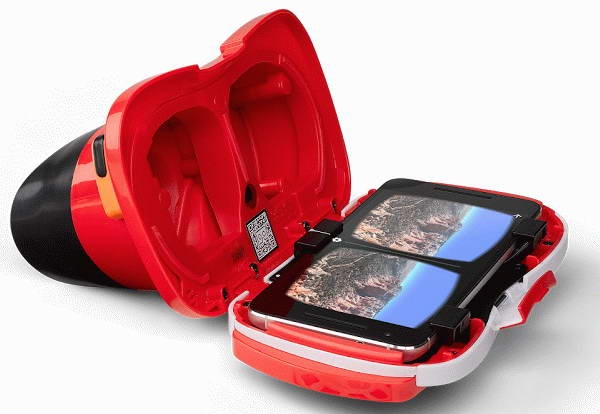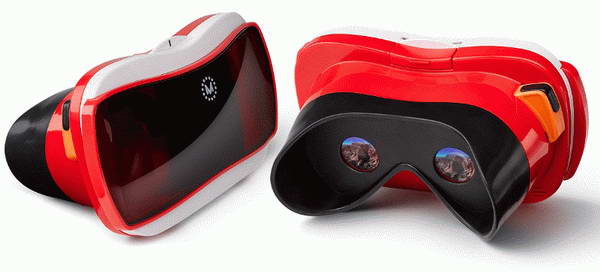 Basically, it'd be fun to look through the goggles and see a live video stream and keep seeing live video wherever I turned my head.
This could be done using a stationary camera which can tilt/pan, and a system to receive the video and control direction.  And I wanted it to work over the internet.
To do this would require a number of technical elements:
Real-time video streaming, point-to-point (using WebRTC)

Raspberry Pi operating webcam and software to publish via WebRTC

Remote-control via the internet for the device

Custom software running on Raspberry Pi controlled via the internet and driving servos

Javascript phone orientation sensors

Webpage and javascript client on phone, runs inside the goggles, communicates to Pi over the internet via websockets

Some electronics basics (servo motor control)
It took quite a lot of research and testing but I was able to pull it together in the end.
I have a separate (and not maintained) series of blog posts about the work that went into it here (link).
For the highlights, see below:
The camera tilt/pan rig:  Raspberry pi controlled servos for tilt and pan: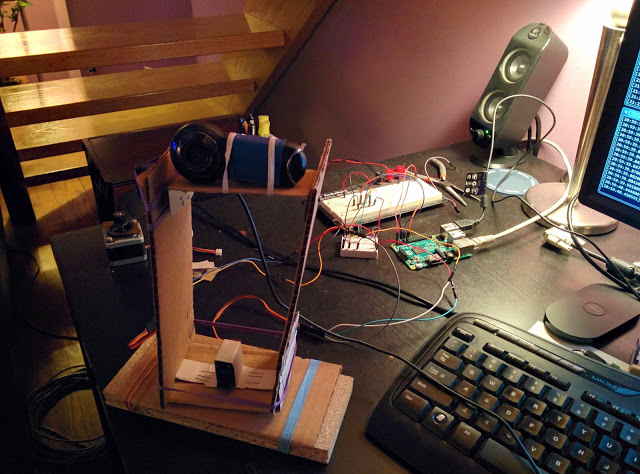 Video of the camera system responding to changes in orientation: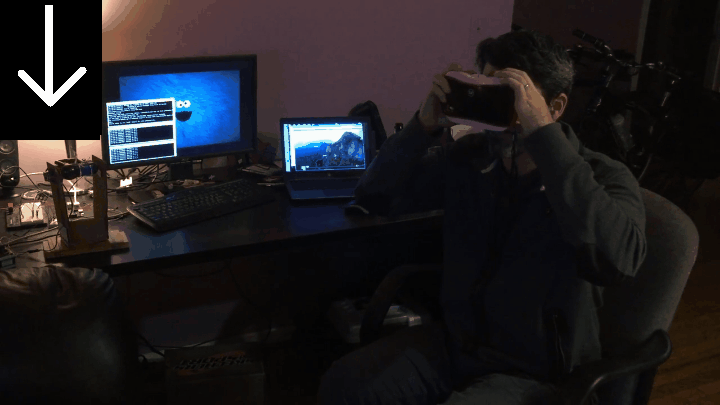 Video of what the user sees: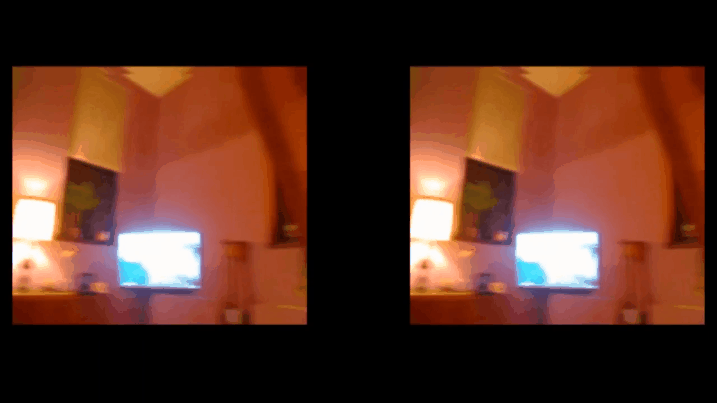 ---